[vc_row css_animation="" row_type="row" use_row_as_full_screen_section="no" type="full_width" angled_section="no" text_align="left" background_image_as_pattern="without_pattern"][vc_column][vc_custom_heading text="Instructions for completing your registration as a co-applicant (co-researcher)" font_container="tag:h1|text_align:left" use_theme_fonts="yes"][/vc_column][/vc_row][vc_row css_animation="" row_type="row" use_row_as_full_screen_section="no" type="full_width" angled_section="no" text_align="left" background_image_as_pattern="without_pattern" css=".vc_custom_1633540288844{padding-top: 30px !important;padding-bottom: 30px !important;}" z_index=""][vc_column][vc_column_text]CV and upload of your contributions
1) Click on the hyperlink in the SSHRC invitation email and, if necessary, enter your authentication information
**Note that if you are a new user, you will have to complete additional steps to complete the registration with SSHRC online system.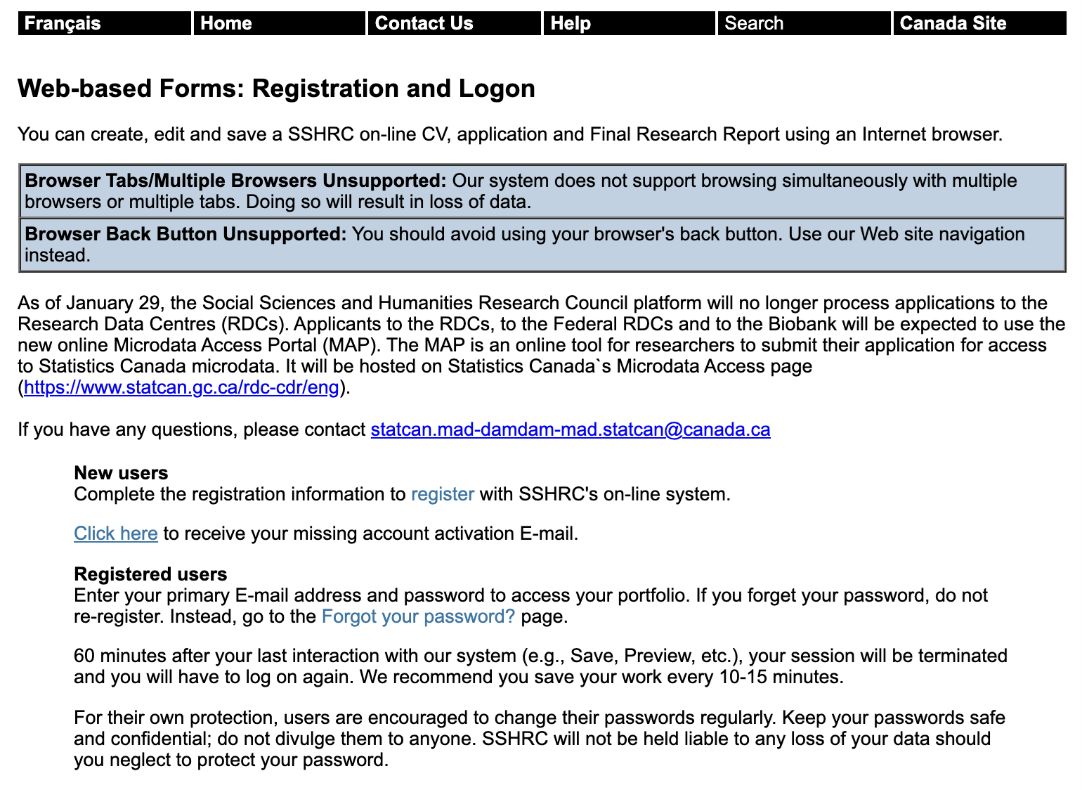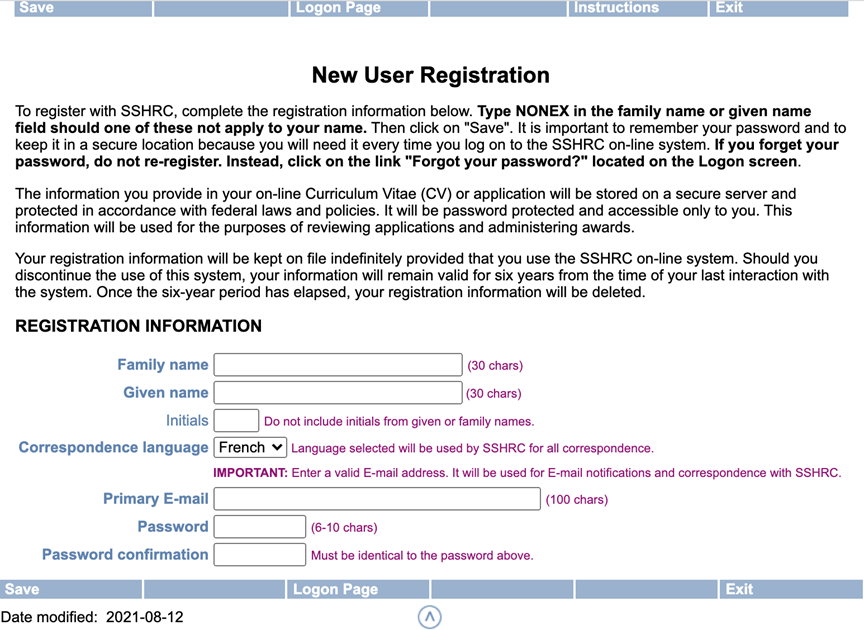 2) If you already have an account with the SSHRC, you should be able to access directly the portfolio once you have logged in.
Then click on your name in the Curriculum Vitae section of the Portfolio.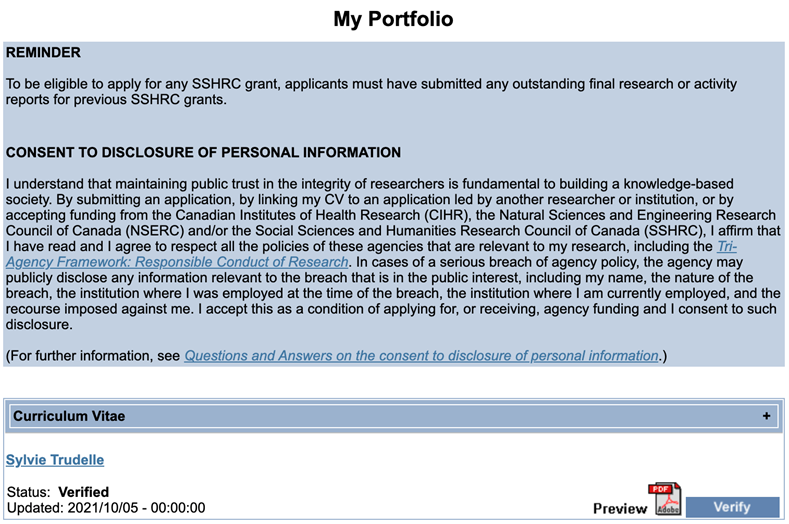 3) Complete each of the CV tabs, making sure to Save and Verify each page when completed (The buttons are located at the bottom of the page).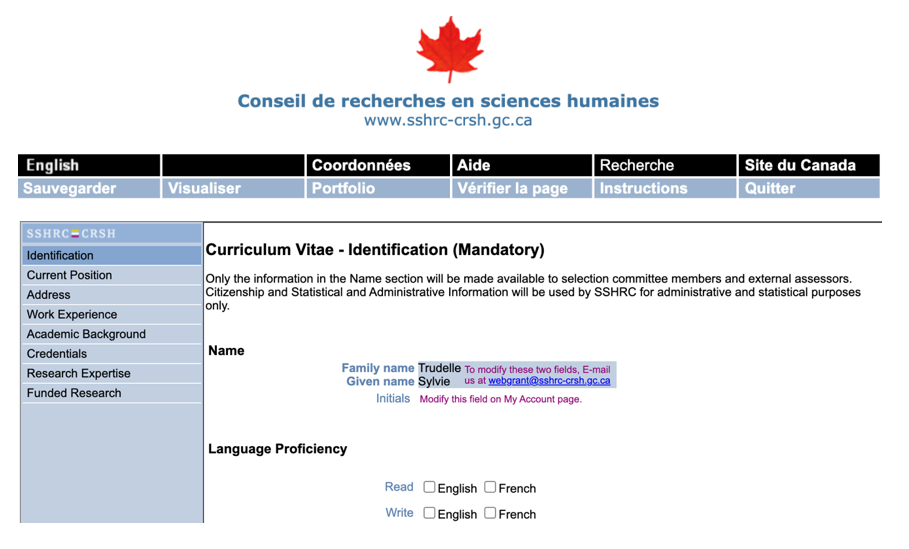 4) Then click on My Portfolio (at the bottom of the page). You will then be redirected to the home page. Be sure to Verify the CV section by clicking on Verify on the right. The status should then change from In progress to Verified.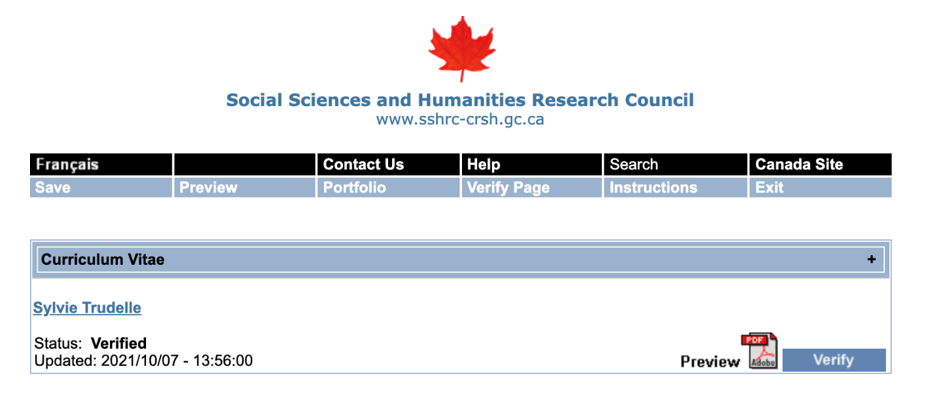 5) Select Accepted Invitations from the drop-down menu under the Accepted Invitations List tab and click Accept Invitation

6) On the new page, you can enter/copy-paste the authorization number received in the SSHRC invitation email.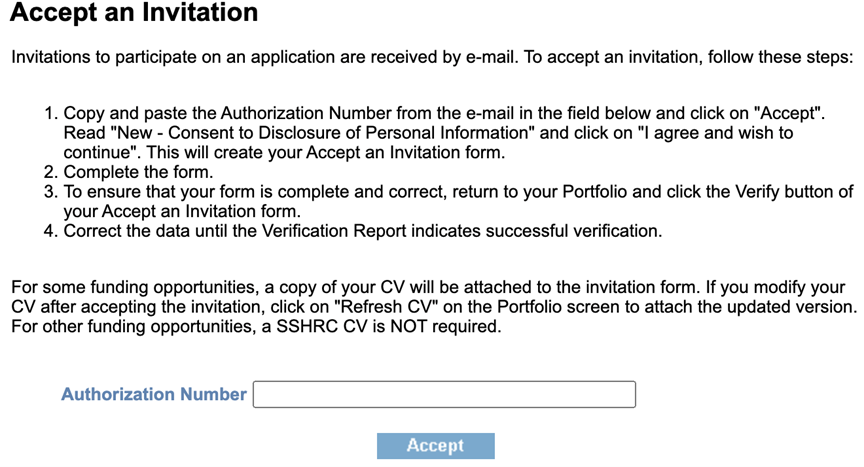 7) At the bottom of the page, click on "I agree and wish to continue".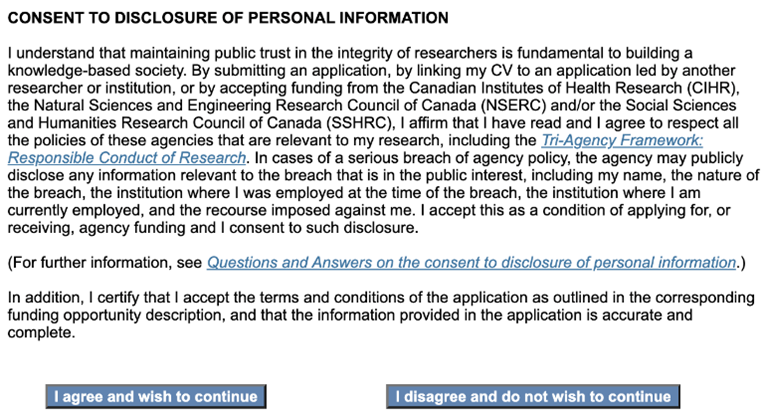 8) Under the Research Contributions and Relevant Experience tab, you can upload your 5-page PDF file, following the instructions in the yellow box. The template provided in the email we sent you respects the formatting required by SSHRC (margins, font, line spacing). Be sure to name the PDF without accents or special characters, which are not recognized by SSHRC's system. Also, be sure to click on "Attach" after selecting the file.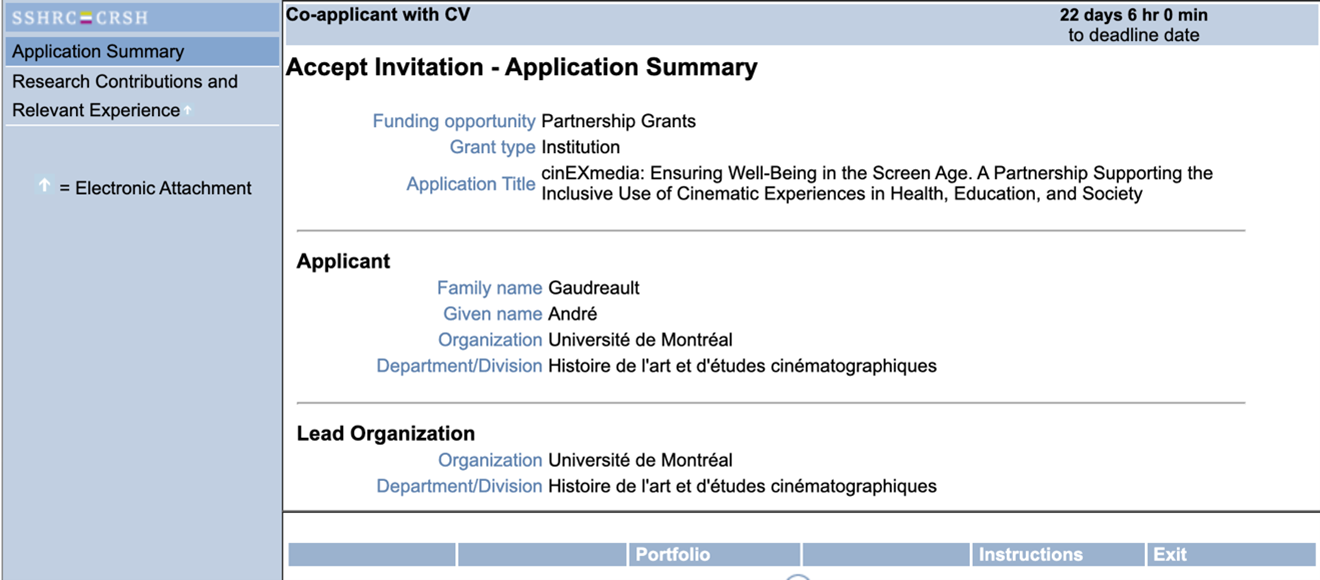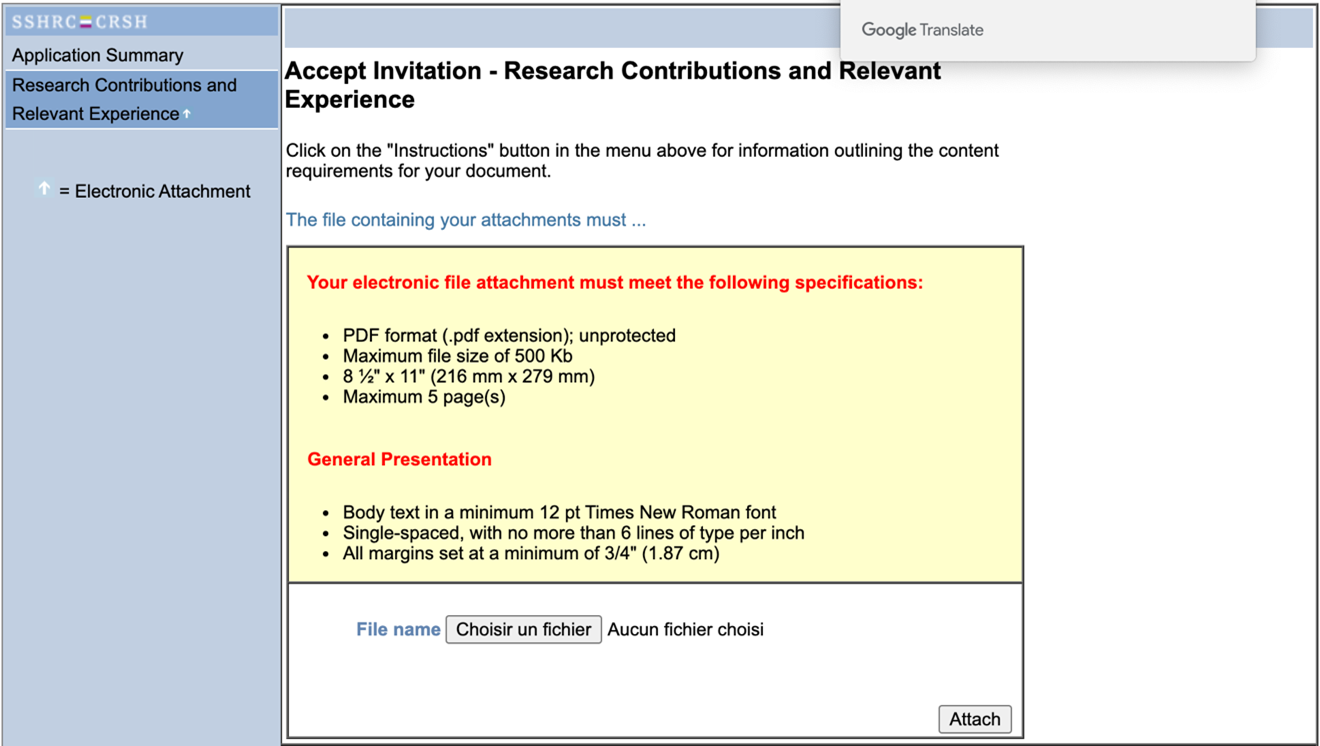 9) Go back to the My Portfolio section (see the button at the bottom of the page) and click on Verify Refresh CV, in the section that corresponds to the cinEXmedia application form.

10) When your registration is complete, the status displays Verified.[/vc_column_text][/vc_column][/vc_row]