1) Click on the hyperlink in the SSHRC invitation email and, if necessary, enter your authentication information.
You will be taken to the next page, where you must select the Partner Organization Form.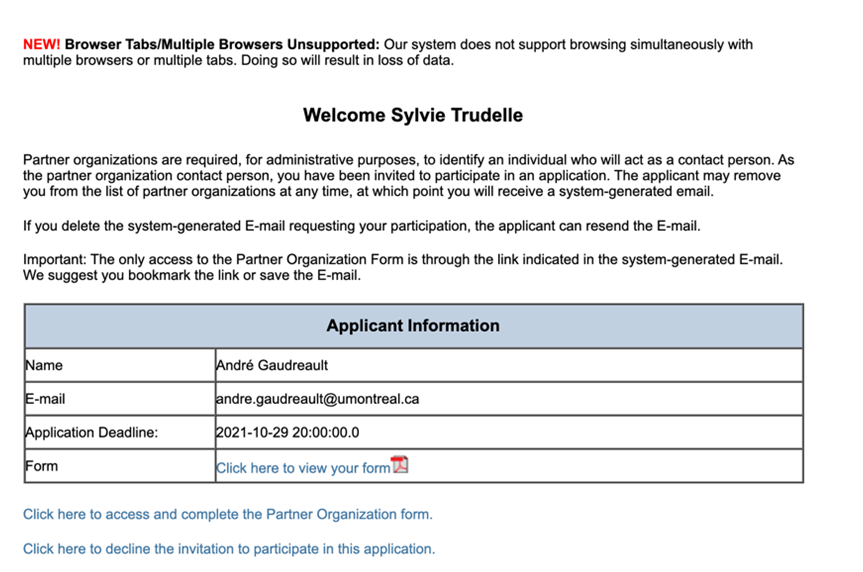 2) Complete all required fields (except for the postal code for residents outside Canada and the United States). Be sure to save the information first, then validate the entries by pressing Verify Page at the bottom of the page.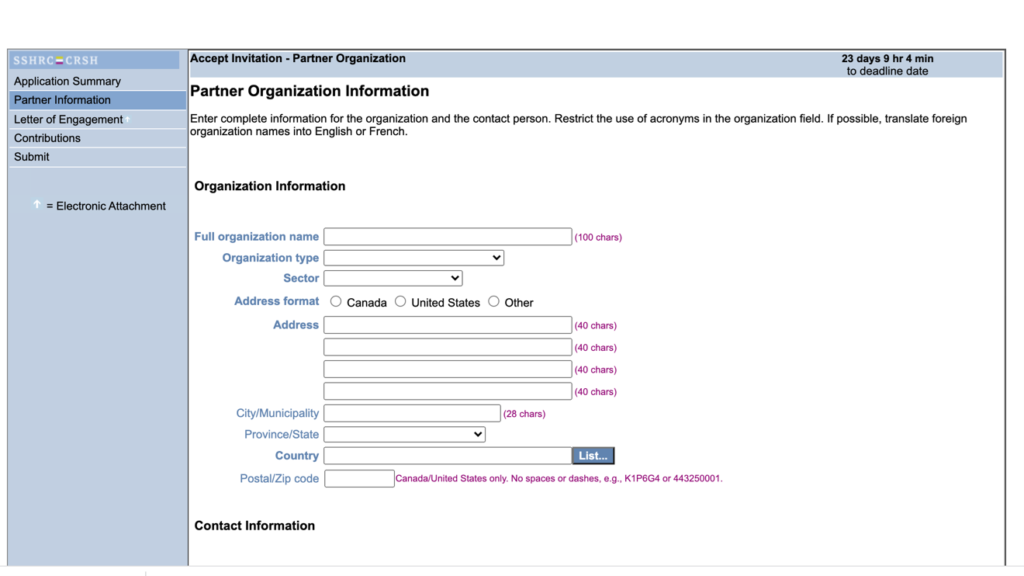 3) In the Letter of Engagement tab, you can upload your letter in PDF format, following the instructions in the box. Be sure to name the PDF avoiding accents or special characters, which are not recognized by the SSHRC system, click on attach, then submit.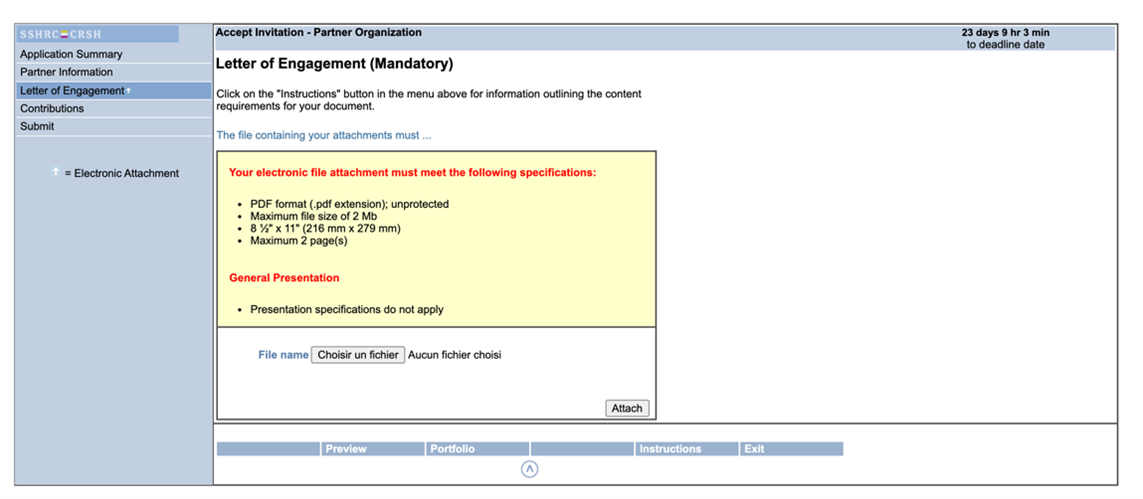 4) An additional step is required at the second and final step. You need to confirm the cash and in-kind contributions of your organization (corresponding to the amounts in your letter), then save and verify the page.
Please note that you must indicate here the total of your cash and in-kind contributions confirmed in your letter, for the duration of the partnership's validity, i.e. for the 7 years planned.

5) The final step, the Submit tab, allows you to verify all sections (click here to verify your form) and indicate if some information are necessary.

6) You should see this confirmation window, once every step is successfully completed. It is important to click on the Verify button on the Portfolio before your form can be considered verified.