CV and upload of your contributions
1) Click on the hyper­link in the SSHRC invi­ta­tion email and, if nec­es­sary, enter your authen­ti­ca­tion information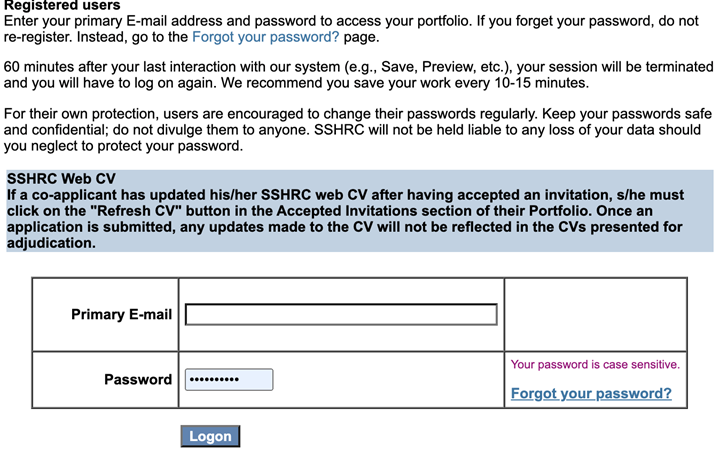 **Note that if you are a new user, you will have to com­plete addi­tion­al steps to com­plete the reg­is­tra­tion with SSHRC online system.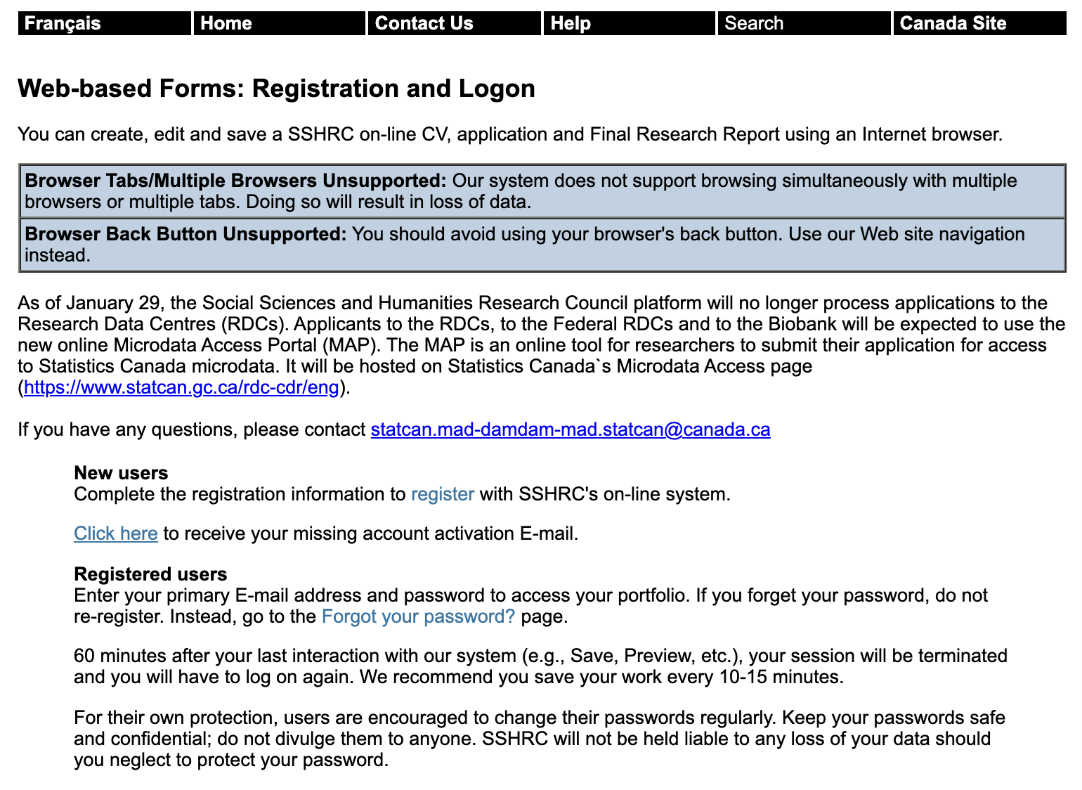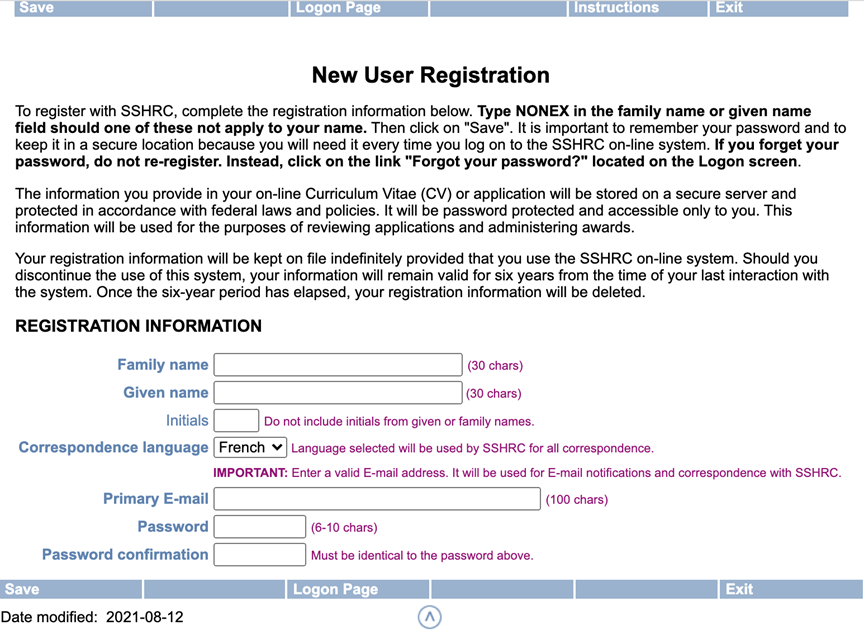 2) If you already have an account with the SSHRC, you should be able to access direct­ly the port­fo­lio once you have logged in.
Then click on your name in the Cur­ricu­lum Vitae sec­tion of the Portfolio.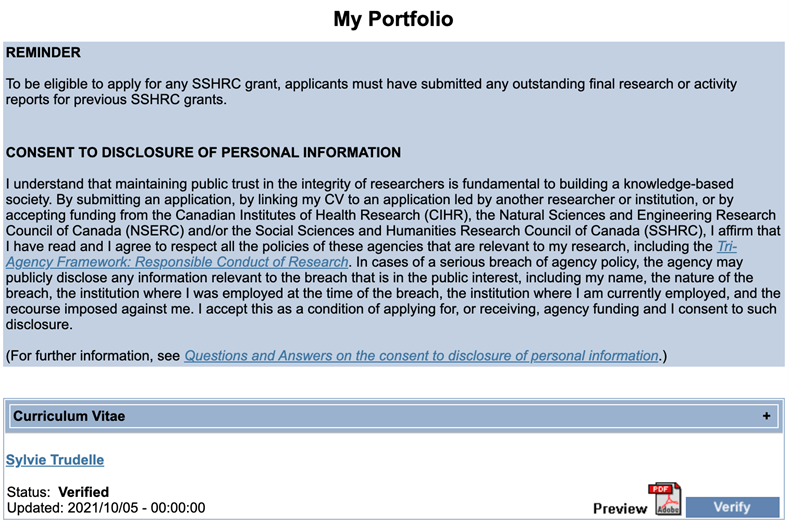 3) Com­plete each of the CV tabs, mak­ing sure to Save and Ver­i­fy each page when com­plet­ed (The but­tons are locat­ed at the bot­tom of the page).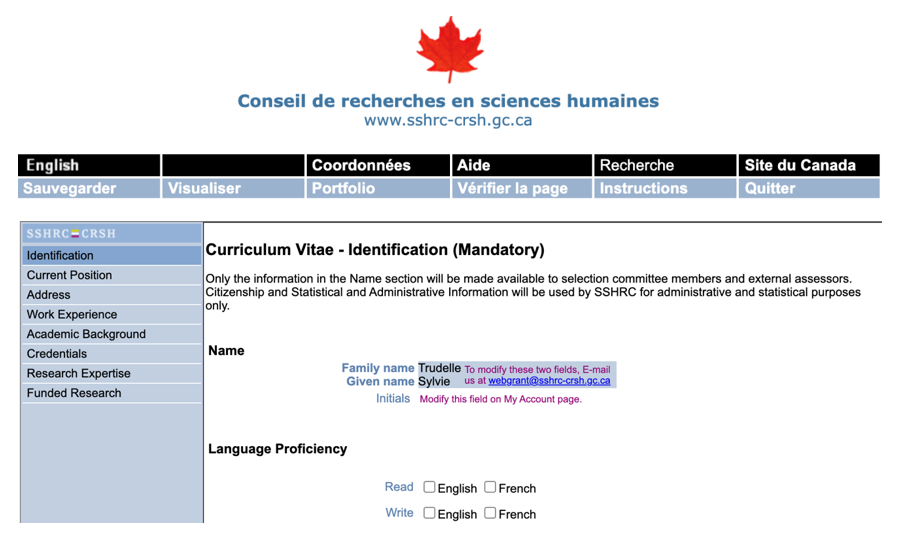 4) Then click on My Port­fo­lio (at the bot­tom of the page). You will then be redi­rect­ed to the home page. Be sure to Ver­i­fy the CV sec­tion by click­ing on Ver­i­fy on the right. The sta­tus should then change from In progress to Ver­i­fied.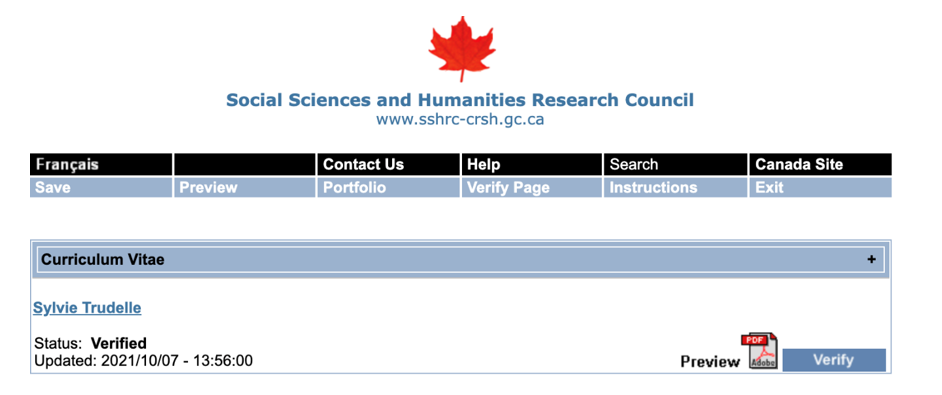 5) Select Accept­ed Invi­ta­tions from the drop-down menu under the Accept­ed Invi­ta­tions List tab and click Accept Invi­ta­tion

6) On the new page, you can enter/­copy-paste the autho­riza­tion num­ber received in the SSHRC invi­ta­tion email.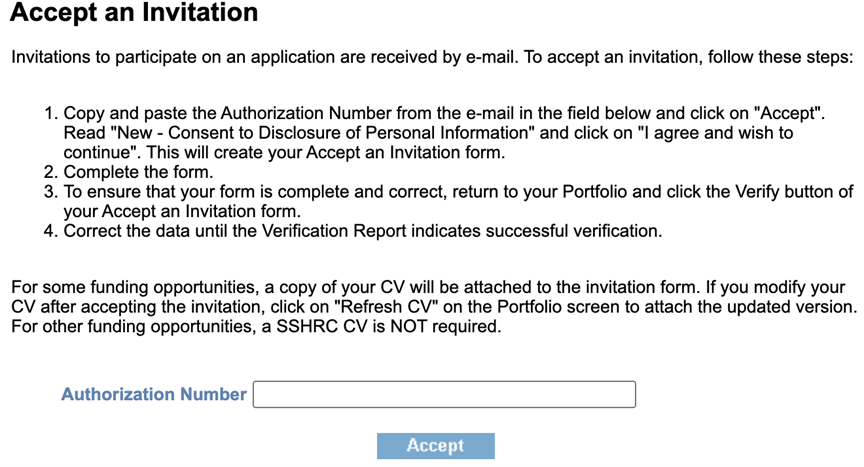 7) At the bot­tom of the page, click on "I agree and wish to continue".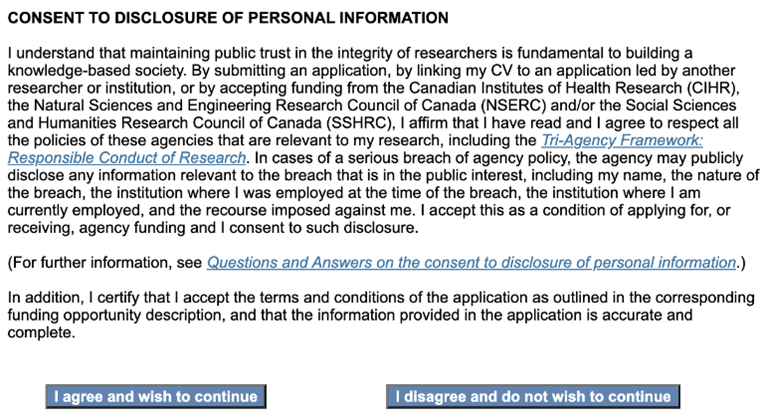 8) Under the Research Con­tri­bu­tions and Rel­e­vant Expe­ri­ence tab, you can upload your 5‑page PDF file, fol­low­ing the instruc­tions in the yel­low box. The tem­plate pro­vid­ed in the email we sent you respects the for­mat­ting required by SSHRC (mar­gins, font, line spac­ing). Be sure to name the PDF with­out accents or spe­cial char­ac­ters, which are not rec­og­nized by SSHRC's sys­tem. Also, be sure to click on "Attach" after select­ing the file.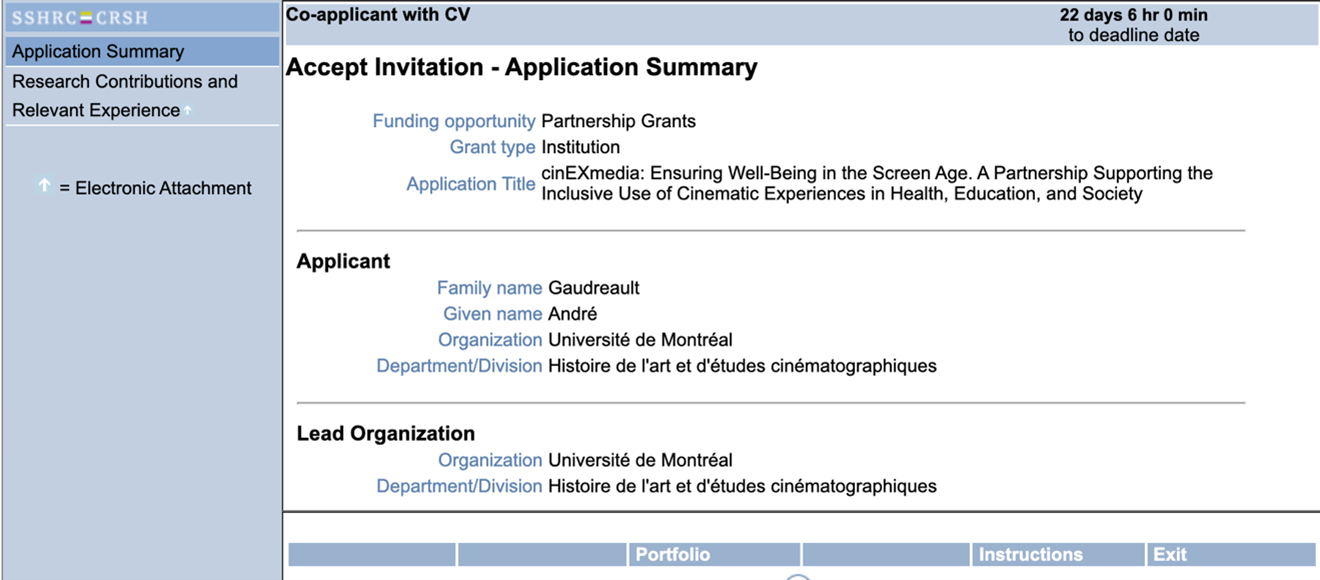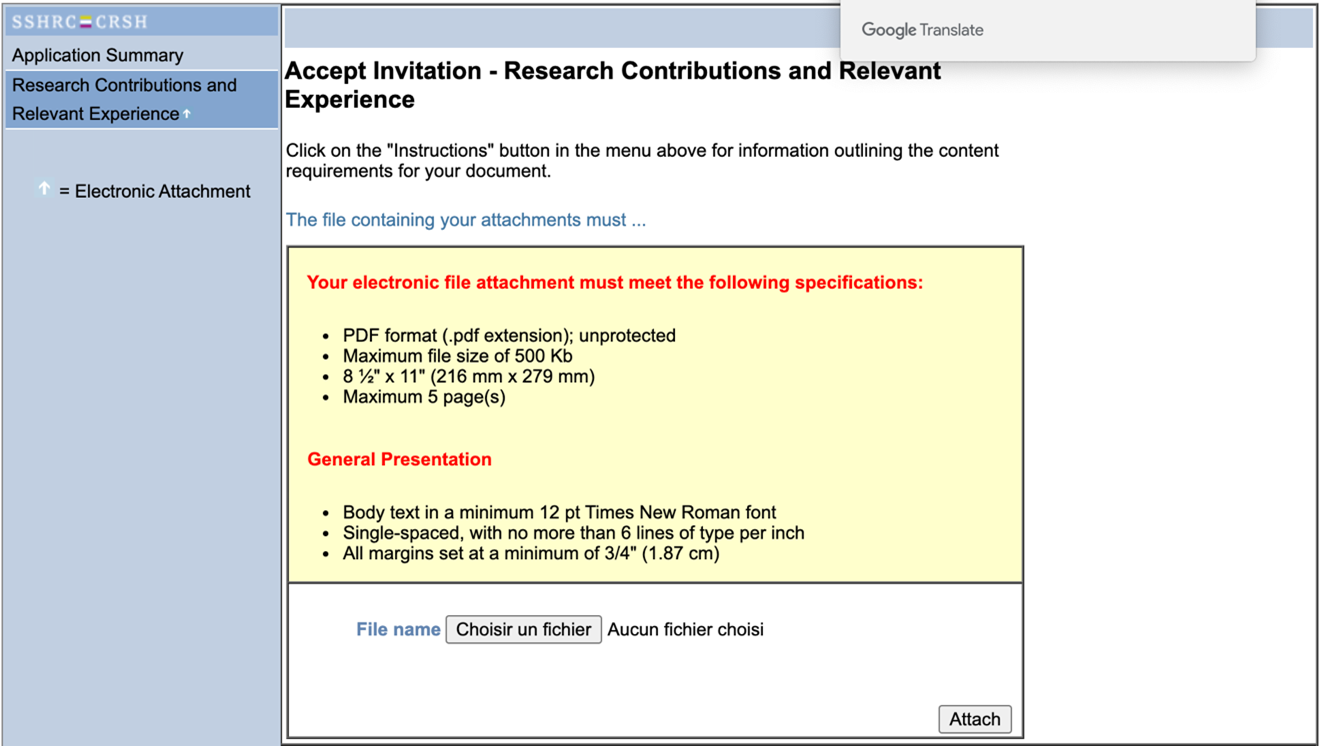 9) Go back to the My Port­fo­lio sec­tion (see the but­ton at the bot­tom of the page) and click on Ver­i­fy Refresh CV, in the sec­tion that cor­re­sponds to the cinEX­me­dia appli­ca­tion form.

10) When your reg­is­tra­tion is com­plete, the sta­tus dis­plays Ver­i­fied.