1) Click on the hyper­link in the SSHRC invi­ta­tion email and, if nec­es­sary, enter your authen­ti­ca­tion information.
You will be tak­en to the next page, where you must select the Part­ner Orga­ni­za­tion Form.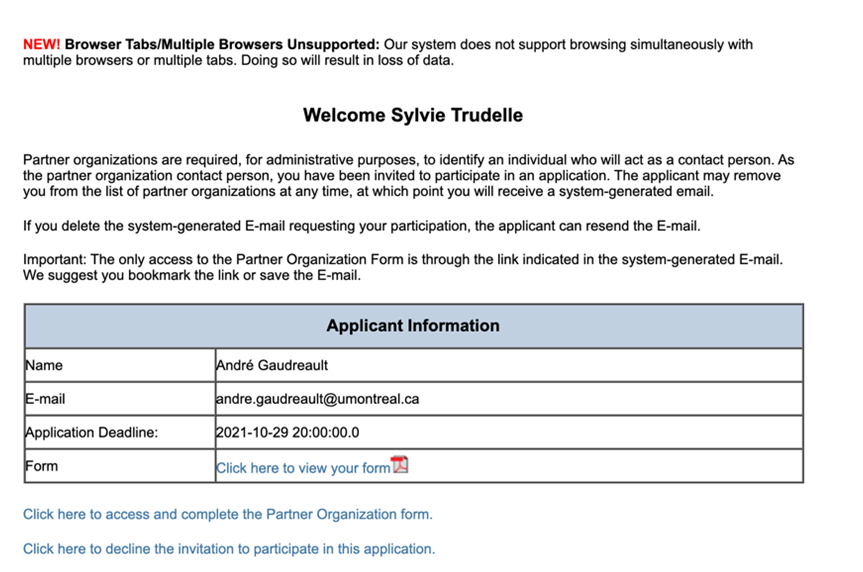 2) Com­plete all required fields (except for the postal code for res­i­dents out­side Cana­da and the Unit­ed States). Be sure to save the infor­ma­tion first, then val­i­date the entries by press­ing Ver­i­fy Page at the bot­tom of the page.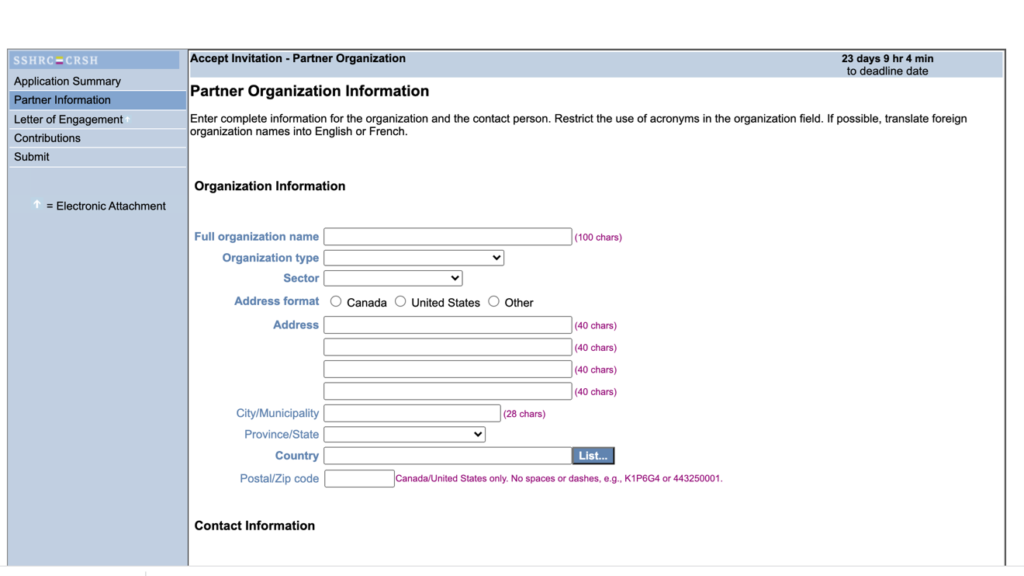 3) In the Let­ter of Engage­ment tab, you can upload your let­ter in PDF for­mat, fol­low­ing the instruc­tions in the box. Be sure to name the PDF avoid­ing accents or spe­cial char­ac­ters, which are not rec­og­nized by the SSHRC sys­tem, click on attach, then submit.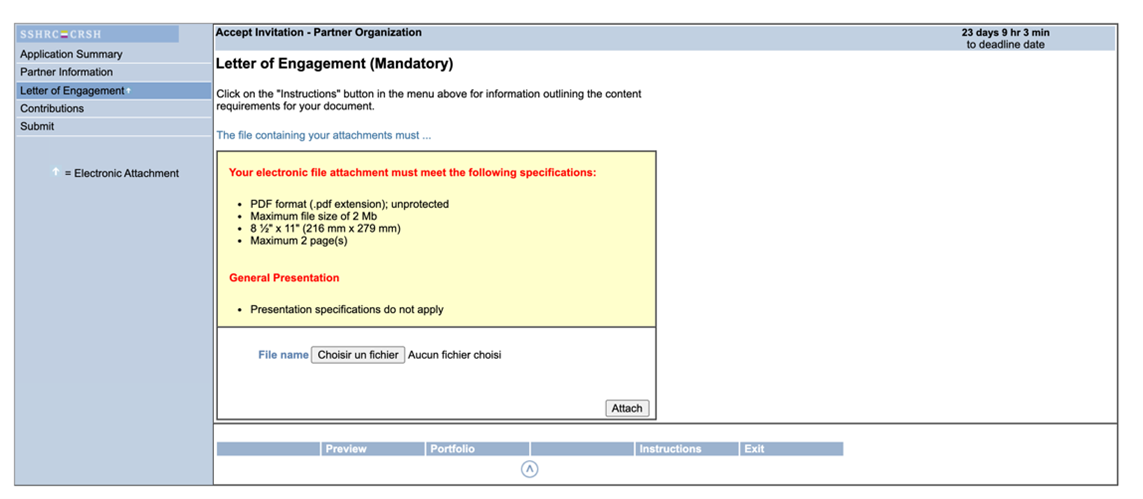 4) An addi­tion­al step is required at the sec­ond and final step. You need to con­firm the cash and in-kind con­tri­bu­tions of your orga­ni­za­tion (cor­re­spond­ing to the amounts in your let­ter), then save and ver­i­fy the page.
Please note that you must indi­cate here the total of your cash and in-kind con­tri­bu­tions con­firmed in your let­ter, for the dura­tion of the part­ner­ship's valid­i­ty, i.e. for the 7 years planned.

5) The final step, the Sub­mit tab, allows you to ver­i­fy all sec­tions (click here to ver­i­fy your form) and indi­cate if some infor­ma­tion are necessary.

6) You should see this con­fir­ma­tion win­dow, once every step is suc­cess­ful­ly com­plet­ed. It is impor­tant to click on the Ver­i­fy but­ton on the Port­fo­lio before your form can be con­sid­ered verified.